About Us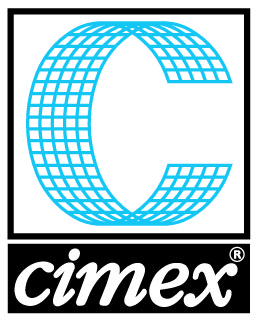 Cimex Corporation
is a full service software integration company, fulfilling manufacturing needs for Printing, Packaging and Diemaking. Our powerful software gives users the ability to drive NC controllers, samplemakers, rule processors, benders, counter cutters and plotters.
We can also customize the software to fit your needs.
As a full service computer integration company
Cimex Corporation
has been fulfilling manufacturing needs in fields such as, Printing/Packaging, Diemaking, and Quality control. Our ability to meet customer needs allows us to bring creative solutions to existing and custom manufacturing processes. Our CAD and Packaging software gives the user an unsurpassed ability to control equipment like Lasers, samplemakers, rule processors/benders, counter cutters, plotters and industrial automation machinery.
CimPACK
our powerful packaging and diemaking software, called CimPACK allows the user to create a full set of tooling for the Diemaking, Folding Carton, and Corrugated Industries. Steel Rule Dies, Phenolic and Steel Counters, Stripping and Blanking tools, Rotary Dieboards and Ejection Rubber are all very easy to create using CimPACK.
Our Worldwide Distribution Network
allows us to reach customers around the Globe. With distributors in Europe, South America, Japan, China, South Africa, Canada, and Singapore we are truly an International player. Our CimPACK software is available in English, Spanish, Chinese, Chinese Traditional, and Japanese. Please contact us for a Distributor near your location.
Key Personnel
Andrew Carey - President
Andrew began his career at Lasercomb America in 1983 as an NC programmer and in customer service. In 1987 he was promoted to head of technical support and training for the diemaking division. Joined Cimex Corp. in 1991, and is currently President and chief systems developer for CimPACK . His development work includes designing applications for all aspects of the packaging, printing and diemaking industry.
Kevin Sbriscia - Vice-President
Kevin started his career with Cimex in 1998 after working in the Diemaking Industry for over 13 years. He was a production programmer with Atlas Steel Rule Dies Inc., and later became the General Manager of Express Dies in Ludlow Massachusetts. Kevin was promoted to Vice-President in June of 2010. He now works in Sales, Technical Support and does installation and training for new and existing customers. Kevin also writes custom macros and post processor software.
Frank Cowdrey - Sales
Frank came to Cimex in 1996 from Atlas Steel Rule Dies Inc., after 15 years as the Production Manager. He brought with him a well rounded knowledge of the Diemaking Industry as well as a strong commitment to customer service. He now works closely with our customers for both Sales and Technical Support. If you purchase a system from Cimex, there is a good chance that Frank will do your installation and training.
Steven S. Wolf - Software Developement Manager
Steve began working with Cimex Corp. in 1998. His earlier career spanned over a decade of consulting for various firms including AT%26T, the Mayo Clinic, and the Boston Children's Hospital. Specializing in object oriented programming on modern multithreaded event-based operating systems with a particular interest in user interfaces, he has brought Cimex from a DOS platform to a Windows native application. He continues to apply his expertise to the central core of the Cimex code base, and manages the programming personnel at Cimex Corp.
Lisa Czupryna - Office Manager
Lisa came to Cimex from the Insurance Industry and was hired in 1997. Lisa started her career at Cimex as our Receptionist / Shipper and also helped with Accounts Receivable. Lisa is now Cimex's Office Manager and over sees our day to day operations.